DO BRONX PARA O MUNDO
Nasceu no Bronx - the Bronx - and New York - genius - Laura Nyro, de mãe e pai Nigro, ela livreira, ele afinador de piano e trompetista de jazz, com as ferramentas com que se fez a compositora (música e letra) mais influente de sua geração.
a songwriter who composed for the stars - nota bene:
Barbra Streisand - a virtuose abraça de caras o repertório da cantautora
Peter Paul & Mary - compra o direito de gravar And when I die por 5 mil dólares em janeiro de 1967, quando Laura Nyro é More Than a New Discovery
Blood Sweat & Tears - obras gêmeas. Quem influencia quem. Conta-se que a jovem pensou em entrar na banda substituindo Al Kooper, q a deixara, antes de Judy Collins apresentar o conterrâneo David Clayton-Thomas ao pessoal. David Geffen a terá demovido da ideia, mas o clima the BS&T ambience será um dos componentes do sucesso artístico da grande cançonetista, com concepções de vestimenta das canções geradas do jazz paterno. Ou materna. Eles estouraram repetidamente por quatro anos. O embalo de saída foi também dado por And when I die e Eli´s Coming.
Three Dog Night - de susto, embora parecesse mais um daqueles ensembles q a cada semana estouravam com um hit pra nunca mais, estourou com Eli´s Coming, duas semanas no Top One dos States, e depois com Mama Told Me Not to Come, de Randy Newman, outro gêmeo de Laura Nyro e não por acaso seu companheiro nesta tirinha.
5th Dimension - de Jimmy Webb (Up Up and Away) a Laura Nyro, doowop se quiserem ensemble com e entre os maiores
– but sidestepped celebrity herself
one who has exerted a profound influence on artists from Elton John to Joni Mitchell to Carole King and Tori Amos, she also sidestepped celebrity, turned down offers to increase both sales and fame, and for much of her career put the song before the songwriter.
Pôs a canção acima do compositor. Vá se lá saber o motivo, mas nem vem ao caso, a grande lição de Laura Nyro, com sua obra e por causa dela (ou dela Laura Nyro) é desprendimento num universo q é um dos setores de ponta do empreendendorismo, apesar da aparente (e em muitos casos evidente) nonchalance de transe criativo dos que o alimentavam.
Walk the Dog and Light the Light
anunciou retirada em 1971, quando lançou Gonna Take a Miracle, aos 24, voltou cinco anos depois e até 1993, ano de seu último disco, produziu albuns esporádicos, jamais descartáveis, her 1993 album Walk the Dog and Light the Light in particular gaining much acclaim, co-produzido por Gary Katz, o mago do Steely Dan & many others. Curioso é q em 1993 ela ecoa Joni Mitchell em várias ocasiões nesse GRANDE DISCO.
Joni Mitchell described Nyro as 'holy wine in the bloodstream'. Nyro's track 'Captain for Dark Mornings' is one of Mitchell's top ten ever.
''vinho sagrado na corrente sanguínea''
the unexpected twists that ran through her life were in some way an echo of her songwriting full of rhythmic convolutions, free-form compositions, vocal variations. As Elton John put it:
"The soul, the passion, just the out-and-out audacity of the way her rhythmic and melody changes came was like nothing I'd heard before. ""
não era o esquema clássico estrofe-refrão
https://www.youtube.com/watch?v=WLY0XaSNF0A
Eli and the Thirtheenth Confession, seu disco de 1969, em muitas passagens baseado em piano e voz (vocais também incluídos) parece prenúncio da grande arte composicional da canção como ex-canção ou base de um trabalho de muitas variáveis e variações e vocal (e vocal - os vocais de Laura Nyro são eles também fora-de-série em timbre, extensão e audácia) de Joni Mitchell.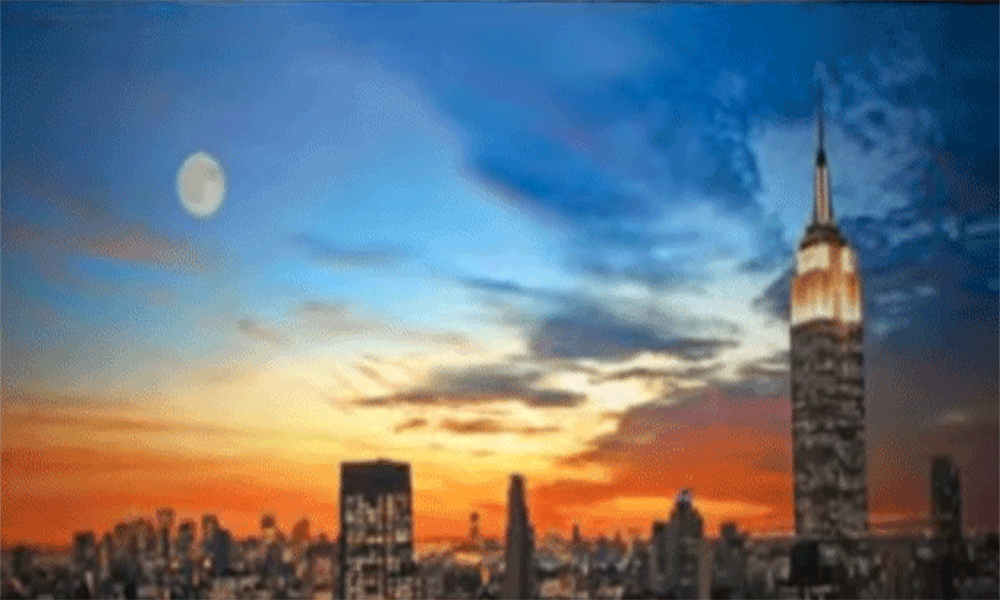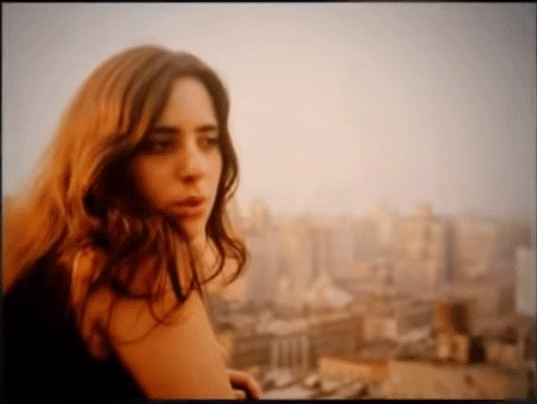 Sua arte é sobre os desígnios universais do ser humano, não sobre Nova York especificamente, quando o é em muitíssimas passagens em que fala de gente ou quando se intitula uma terna baga da cidade, mas não lhe traça declarações apaixonadas como o seu congênere e conterrâneo Al Kooper, mas é o seu último grande compositor e, enquanto compositor, à altura dos grandes pares (e páreos) George Gershwin e Cole Porter.

Laura Nyro, em muitos aspectos de composição e arranjos e estilos com q opera é um elo entre Tin Pan Alley, Jerome Kern, Irving Berlin, George Gershwin e Cole Porter e os anos 1960 e a canção de music-hall dos standards em estilo mais moderno e, pelas novas bossas do country & western, country and blues, blues, rhythm and blues e jazz, uma esplêndida ponte entre New York do final do século XIX ao XXI. Bronx, Queens, Harlem, Broadway, entre uma multiplicidade de estilos na swinging New York segue rota paralela a uma bloodsweat&teariana pela proposta de cobertura instrumental e estilística e está em sintonia com Al Kooper e essa malta também no apego ao balanço da soul music q há já longo tempo é a fonte de Carole King, outra grande hit-maker (a maior de sua geração em quantidade e longevidade dos hits) nova-yorkina.
And When I Die
https://www.youtube.com/watch?v=la9Iy0RTvCI
Blood Sweat & Tears youtbe.com

And When I Die é relato existencial sem a angústia da finitude
não transmite tristeza melancolia, é pra cima, como a onda dominante da cantautora, apesar dos tormentos e das tormentas de muitos trechos e da trajetória marginal,
ao contrário com levada de Cowboys and Indians
os hinos épicos de tristes glórias
o capitão é para dark mornings, não bright mornings

the original subversive 'punk' female. try the tracks
Gibsom Street (1969 re abortion),
Tom Cat Goodbye (1969, re infidelity),
Been on a Train (1970, re heroin).
trechos de notas interessantes de
https://en.wikipedia.org/wiki/Laura_Nyro
she recorded her debut album, More Than a New Discovery, for the Verve Folkways
Folkways
Precisa saber, sentir, melhor se do tempo em que as coisas se deram e se estava umbilicalmente ligado ao que rolava de bom. Laura Nyro não era brincadeira. Disse Elton John: Isto são pessoas q se vc não conhece, precisa conhecer.
Folkways
TALVEZ POR ISSO
escrevendo em 2014 sobre Miles Davis THE BOOTLEG SERIES Vol.3: MILES AT FILLMORE, gravado em 1970 em quatro concertos do mago no Fillmore East a abrir shows - segundo ele - de ídolos do público ripongo que frequentava o local um resenhista a apresenta como cantante folk
David Geffen also arranged Nyro's new recording contract with Clive Davis at Columbia Records
Eli and the Thirteenth Confession, her second album, which received high critical praise for the depth and sophistication of its performance and arrangements, which merged pop structure with inspired imagery, rich vocals, and avant-garde jazz
NAIRO BLOODSWEATEARSIANA: 5 sopros, quase tudo metais com 9 instrumentistas, entre eles Zoot Sims, Jimmy Cleveland, Joel Farrell, q como o resto transaram os arranjos com a autora. Clima de BS&T.
In 1969 Verve re-issued Nyro's debut album as The First Songs. The same year Geffen and Nyro sold Tuna Fish Music to CBS for $4.5 million. Under the terms of his partnership with Nyro, Geffen received half of the proceeds of the sale, making them both millionaires
Nyro's fourth album, Christmas and the Beads of Sweat, was released at the end of 1970. The set contained "Upstairs By a Chinese Lamp" and "When I Was a Freeport and You Were the Main Drag" and featured Duane Allman and other Muscle Shoals musicians. The following year's Gonna Take a Miracle was a collection of Nyro's favorite "teenage heartbeat songs", recorded with vocal group Labelle (Patti Labelle, Nona Hendryx and Sarah Dash).
Christmas and the beads of sweat
The album is the closing part of a Laura Nyro trilogy that also comprises 1968's Eli and the Thirteenth Confession and 1969's New York Tendaberry. Musically, the album is a bridge between the two, balancing the lighter and more joyful tones of Eli with the dark, sensual, and piano-dominated Tendaberry.
The presence of The Muscle Shoals Rhythm Section on side one lends the album a more easygoing, rock-inspired sound, but this is countered by Nyro's evocative lyrics and moody piano delivery. Nyro had by this time built up a strong reputation as a songwriter, and the album features star turns from Duane Allman, who adds a guitar solo to the driving "Beads of Sweat," and Alice Coltrane, who adds harp to side two.
transfusão de Laura Nyro para Carole King e volta
(You Make me Feel Like a) Natural Woman - bonus track de It´s gonna take a miracle 1971 - com Labelle, Patti
Will you love me tomorrow
sem still
Já em Christmas and the Beads of sweat, Up on the roof, Gerry Goffin-Carole King, outra grande new yorker, quem influencia quem mas essa liberdade conposicional é de Laura, what a name
playlist
Laura Nyro Tribute Film
https://www.youtube.com/watch?v=GXeBOPjvnoU
Laura Nyro Musical Architecture
Laura Nyro: for me songwriting is musical architecture
partner painter Maria Desiderio (1954-1999)
https://www.youtube.com/watch?v=mXRe0RBuTWY
NAIRO
More than a new discovery 1967

Eli and the Thirteenth Confession 1968

New York Tendaberry 1969
Christmas and the Beads of Sweat 1970

Gonna take a miracle - 1971
Laura Nyro, Joni Mitchell
Diz (acessado setembro 2020 Joni Mitchell A Life Story: Woman of Heart and Mind Full DVD ) que de início como hobby imitava Joan Baez e Juddy Collins (que a lançou com o nº 1 hit Both Sides Now) e de saída na carreira topou com Laura Nyro (Captain for dark mornings ) e seu revolucionário estilo livre de cantar e compor canções e assume a ponta Route 1970s afora, quando a estrela de Nyro brilhou em outras áreas, numa de outsider, que Joni é a seu modo e torna-se ela mesma um astro e sensacional variante de grande cantora e intérprete, compositora, letrista, instrumentista (piano e guitar) e cover (e cover-up) designer.